ESRI Trainings
Access to ESRI trainings for SF State faculty, staff, and students are managed using ArcGIS Online credentials. If you want to use ArcGIS Online standalone, or access ESRI trainings, you will first need to create an ArcGIS Online account. At San Francisco State University, we have enterprise log-ins set up so you can access these tools using your 9-digit student id number and your associated password through the SF State Global Login page. Instructions on how to get set up are below. 
1. Go to San Francisco State's ArcGIS Online organization here and sign in -- you will need an ArcGIS Online Account.
2. Select the dropdown menu from your username
3. Choose Trainings
You will be brought to a page where ESRI's educational trainings are unlocked for you to explore: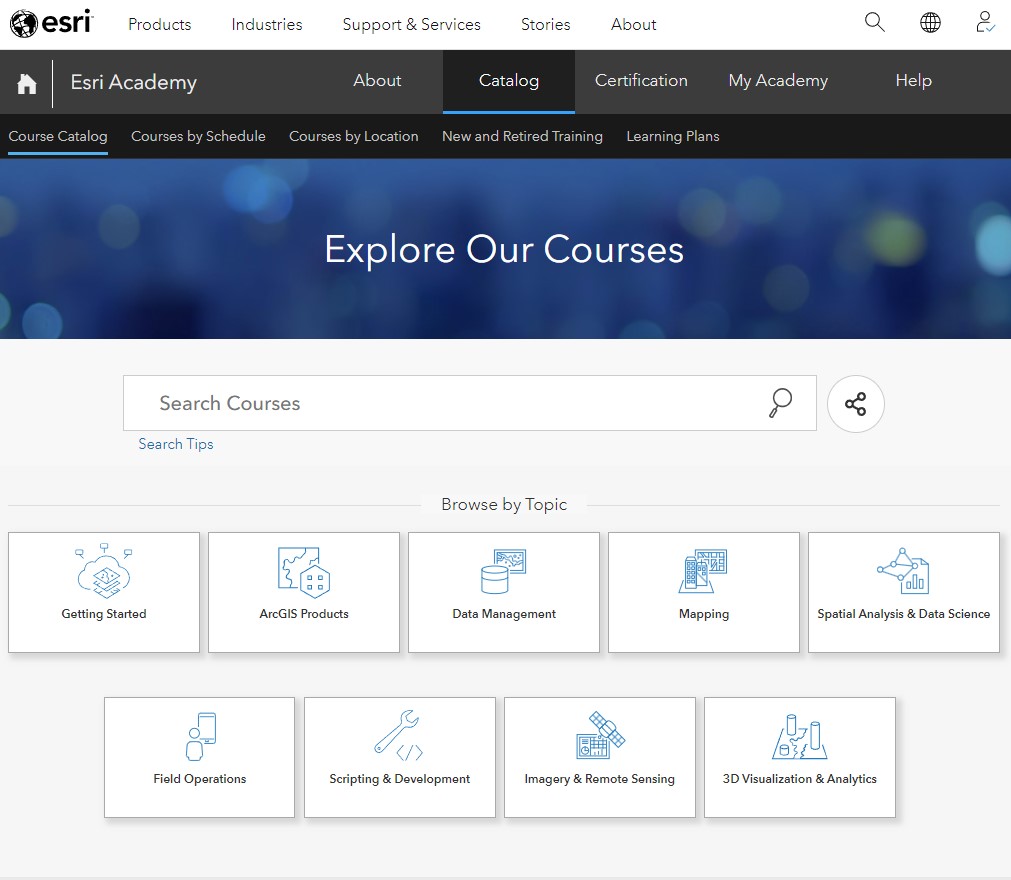 Note: if you aren't automatically redirected to ESRI trainings, please contact your SFSU *site license administrator(s) to make sure you are ESRI-enabled
4. From the ribbon, you can choose Course Catalog and search for topics of interest
5. Note that if you are faculty or staff in the CSU, you may ask SFSU site license administrator, Quentin Clark to take an instructor-led trainings--these are not freely available to students as we only have a limited number of these available to the CSU.
*ESRI Site License Administrators:
Quentin Clark: gis@sfsu.edu
Chloe Martin: cmartin9@sfsu.edu